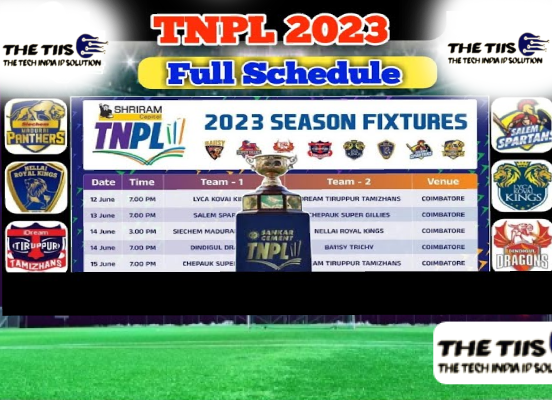 TNPL 2023 Schedule Time Table PDF, Check Venues, Matches, Fixtures
TNPL 2023 Schedule Time Table PDF, Check Venues, Matches, Fixtures | THE TIIS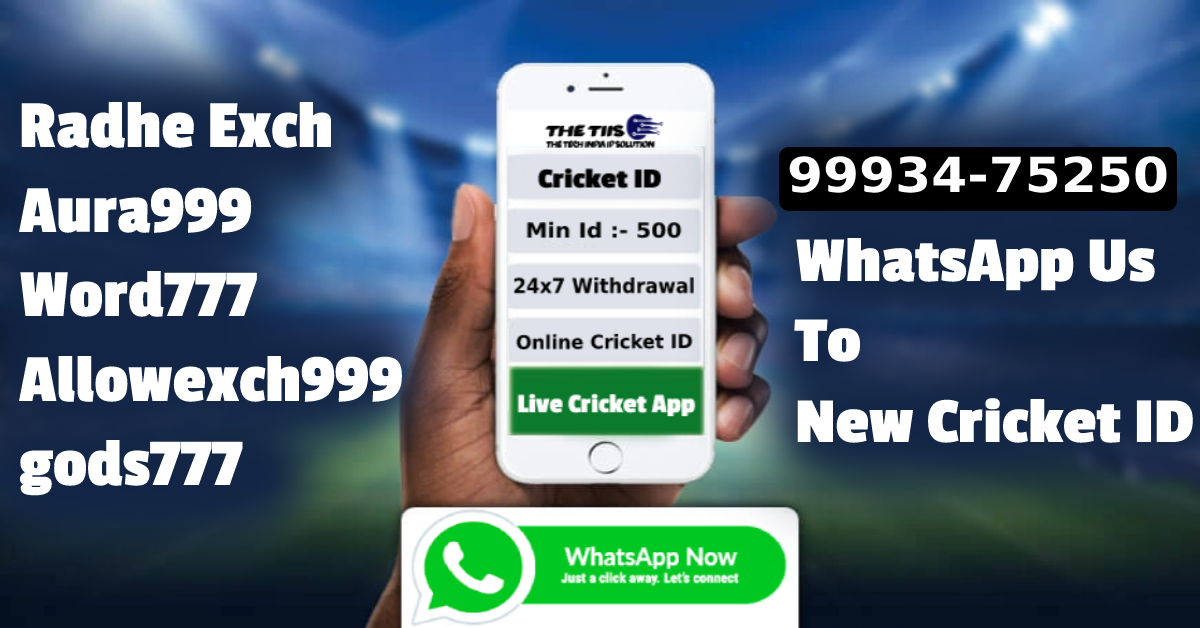 TNPL 2023: Tamil Nadu Premier League
The TNPL 2023 Program: Fans are excited to learn the schedule for the Tamil Nadu Premier League (TNPL), which is set to begin. The T20 cricket matches' dates, locations, and lineups will be available in the TNPL 2023 schedule. As teams vie for the title, the tournament will be full of action for fans. The schedule will be available as a PDF for easy reference. Prepare for an exciting cricket extravaganza in Tamil Nadu by keeping an eye out for the release of the TNPL 2023 schedule.
TNPL 2023: The popular cricket competition known as the Tamil Nadu Premier League (TNPL) is held in the Indian state of Tamil Nadu. It started in 2016 and features eight teams from various districts of Tamil Nadu. The league gives local players a chance to show off their skills and entertain cricket fans.
TNPL 2023 Schedule
Matches in the TNPL are known for being intensely competitive and exciting to watch. Fans enthusiastically anticipate each season, supporting their number one groups and players all through the competition. The league has contributed to the growth of cricket in the region by accumulating a sizable and devoted following over time.
Schedule for TNPL 2023 The eagerly anticipated T20 cricket tournament TNPL 2023 will begin on June 23. The TNPL 2023 Schedule, which will inform us of the times and locations of the matches, has excited fans. We can decide whether we want to go to the games or follow them from home with the help of the TNPL 2023 Schedule. Eight teams from various districts of Tamil Nadu will compete in thrilling matches in TNPL 2023. Therefore, get ready for some incredible cricket action beginning on June 23 and keep an eye out for the TNPL schedule!
| Date  | match  | timing  |
| --- | --- | --- |
| Jun 12, Mon | Lyca Kovai Kings vs IDream Tiruppur Tamizhans, 1st Match | 7:10 PM |
| Jun 13, Tue | Chepauk Super Gillies vs Salem Spartans, 2nd Match | 7:15 PM |
| Jun 14, Wed | Siechem Madurai Panthers vs Nellai Royal Kings, 3rd Match | 3:15 PM |
| Jun 15, Thu | Chepauk Super Gillies vs IDream Tiruppur Tamizhans, 5th Match | 7:15 PM |
| Jun 16, Fri | Lyca Kovai Kings vs Nellai Royal Kings, 6th Match | 7:15 PM |
| Jun 18, Sun | Salem Spartans vs Ba11sy Trichy, 7th Match | 3:15 PM |
| Jun 19, Mon | Lyca Kovai Kings vs Chepauk Super Gillies, 9th Match | 7:15 PM |
| Jun 20, Tue | Nellai Royal Kings vs IDream Tiruppur Tamizhans, 10th Match | 7:15 PM |
| Jun 21, Wed | Chepauk Super Gillies vs Dindigul Dragons, 11th Match | 3:15 PM |
| Jun 22, Thu | Nellai Royal Kings vs Salem Spartans, 13th Match | 7:15 PM |
| Jun 24, Sat | Nellai Royal Kings vs Chepauk Super Gillies, 14th Match | 3:15 PM |
| Jun 25, Sun | Dindigul Dragons vs Lyca Kovai Kings, 16th Match | 3:15 PM |
| Jun 26, Mon | Chepauk Super Gillies vs Siechem Madurai Panthers, 18th Match | 7:15 PM |
| Jun 27, Tue | Salem Spartans vs Lyca Kovai Kings, 19th Match | 7:15 PM |
| Jun 28, Wed | IDream Tiruppur Tamizhans vs Dindigul Dragons, 20th Match | 7:15 PM |
| Jun 29, Thu | Siechem Madurai Panthers vs Ba11sy Trichy, 21st Match | 7:15 PM |
| Jul 01, Sat | IDream Tiruppur Tamizhans vs Salem Spartans, 22nd Match | 3:15 PM |
| Jul 02, Sun | Siechem Madurai Panthers vs Lyca Kovai Kings, 24th Match | 3:15 PM |
| Jul 03, Mon | Dindigul Dragons vs Salem Spartans, 26th Match | 7:15 PM |
| Jul 04, Tue | Siechem Madurai Panthers vs IDream Tiruppur Tamizhans, 27th Match | 7:15 PM |
| Jul 05, Wed | Ba11sy Trichy vs Nellai Royal Kings, 28th Match | 7:15 PM |
| Jul 07, Fri | TBC vs TBC, Qualifier 1 | 7:15 PM |
| Jul 08, Sat | TBC vs TBC, Eliminator | 7:15 PM |
| Jul 10, Mon | TBC vs TBC, Qualifier 2 | 7:15 PM |
| Jul 12, Wed | TBC vs TBC, Final | 7:15 PM |